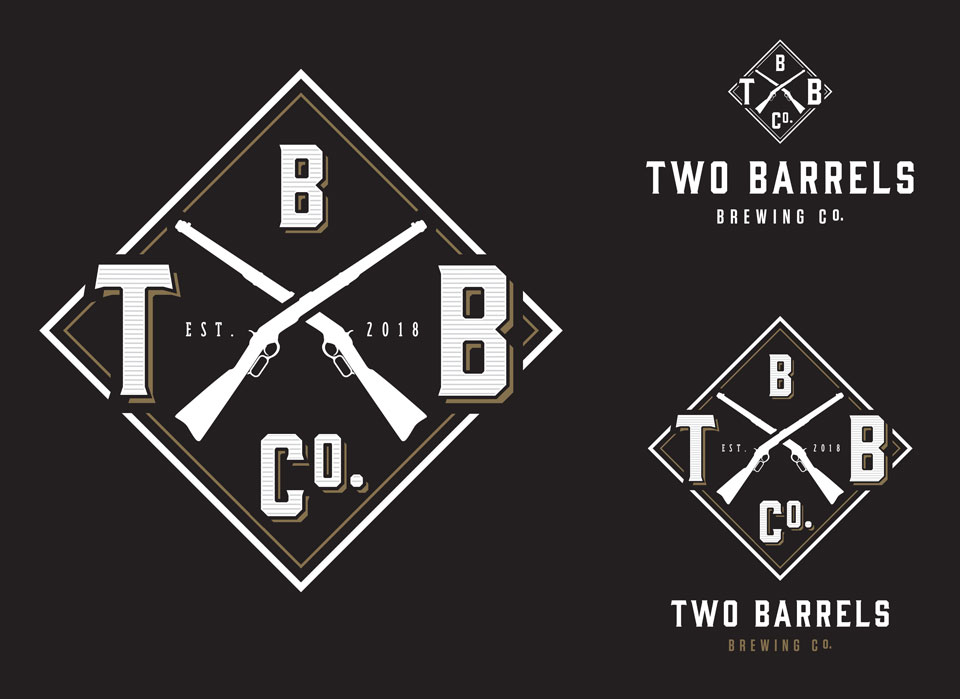 In addition to a new brand identity for Two Barrels Brewing Co., packaging design was created for their new craft beer called 'Wild Ace'. 
Rather than create a logo with two literal wooden beer barrels, the logo design uses two rifles to reflect the brands rebellious and individual nature. The logo captures the nostalgia and traditions of craft beer making while adding a modern contemporary twist. Three logos are used in total: a main full logo complete with name tag, a tag only logo, and a simplified single colour logo to cater for a number of marketing and media applications.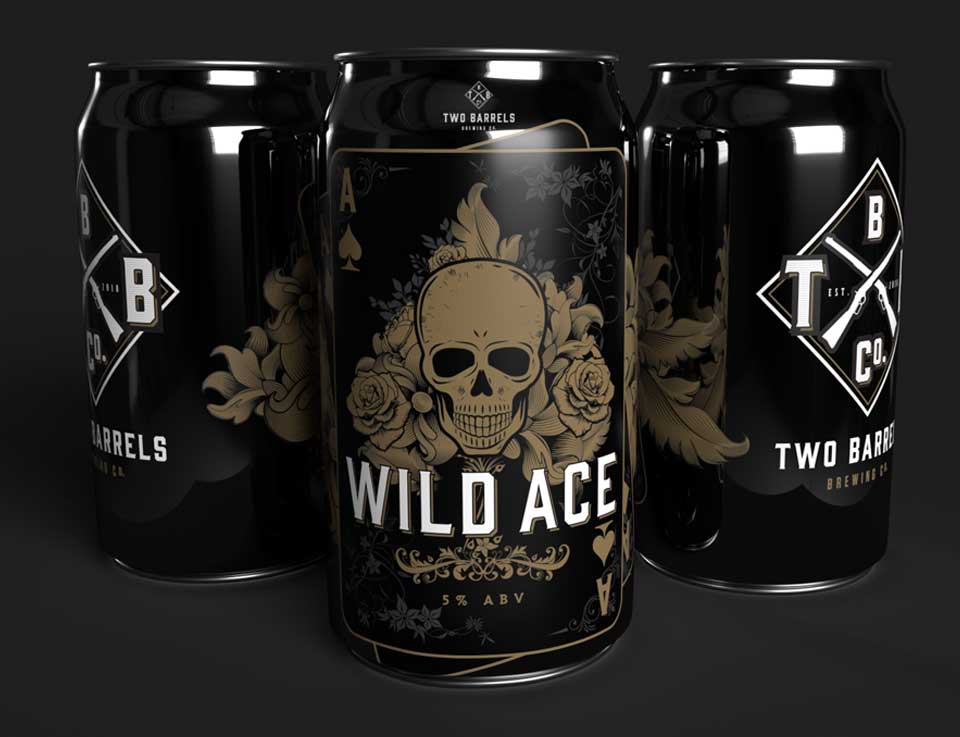 A gothic playing card design was created for the 'Wild Ace' craft beer. A dark and moody black and gold colour way encapsulates the brand's dark side. Designs were created for both 330ml cans and a 330ml bottle. Additional products are planned in the future.